The Best of Borough
Borough Market is undoubtedly one of the jewels in London's culinary crown, full of unique and high quality produce, and the area surrounding offers even more temptation. You can experience the full flavours of this historic and atmospheric neighbourhood on one of our Borough Food & Drink tours, but here are a few of our highlights to whet your appetite…
---
Borough Market is renowned for its locally sourced ingredients, and nowhere is that more evident than in the delicious, gooey, satisfying cheese toasties at Kappacasein Dairy. Owner Bill Oglethorpe has been making his own cheese just a few miles away in Bermondsey since 2008, and while it's hard not to choose their raclette oozed over new potatoes, gherkins, and pickled onions, the mix of luxurious raclette, sharp cheddar, nutty comte, and Ogleshield (a cheese specially created by the owner) in their toasted cheese sandwiches is an indulgence too great to resist.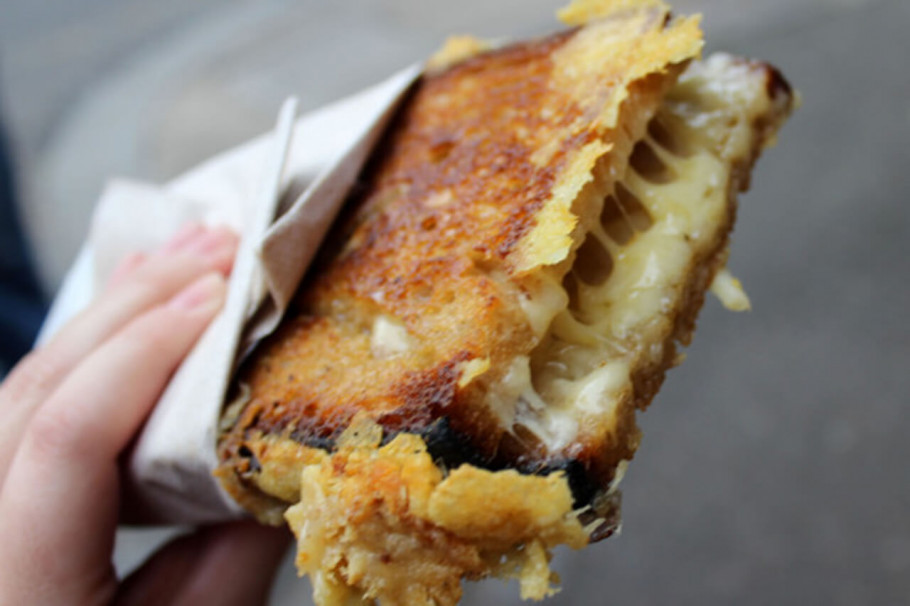 All of Kappacasein Dairy's cheeses are produced with minimal intervention, to really bring out the natural taste of their ingredients. This includes processing the raw, organic milk within two hours of collection. Their dedication to making the finest cheeses has also resulted in bringing a traditional six hundred litre copper vat from France, and they use this to produce all their cheeses in an authentic way. Kappacasein Dairy's skill at cheesemaking is almost surpassed by their skill at making the ultimate toasted cheese sandwich. With crispy poilane sourdough bread keeping the mounds of melted cheese at bay, and soft leeks, onions, and garlic to add a final flourish, you'll struggle to find a better toasted cheese sandwich anywhere in London!
---
We get it – oysters aren't for everyone. And the gulf between good oysters and great oysters can be vast. But believe us when we say – these are great oysters, and you've probably never experienced anything quite like them.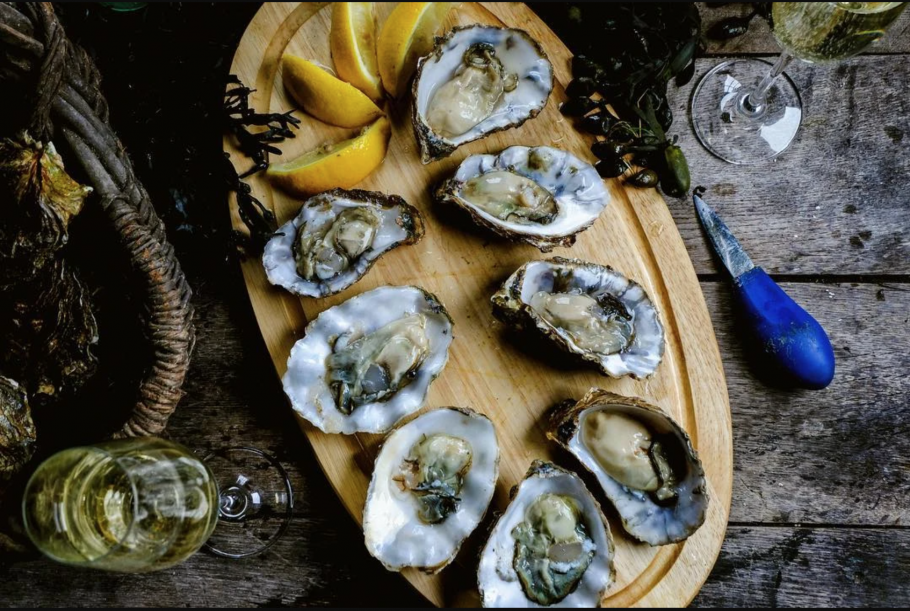 The Haward operation is now in its seventh generation under the stewardship of Richard, who follows in a long line of Hawards who have been cultivating oysters since the 18th Century. Their oysters come from the creeks and shallows of the River Blackwater, near Mersea Island in Essex, and are recognised as being some of the best shellfish in the world, used by top restaurants throughout London and beyond. At Borough Market, you can enjoy oysters grown and caught by Richard and his sons, Bram and Tom, who represent a continuation of these traditions into a new era. All of their oysters come from the River Blackwater and it's the process of purification in the same water they're caught in that means each oyster retains a unique texture and taste that can't be found anywhere else.
Traditional producers like Richard Haward's Oysters also have sustainability as a core pillar of their mission. The family works with the University of Essex and ENORI (The Essex Native Oyster Restoration Initiative) which is a collaboration between oystermen, government, conservationists and academia to help restore native populations of oysters that were decimated by harsh winters combined with overfishing in the 1960s. Richard Haward's Oysters' 14 acres of oysterbeds forms a crucial part of this project, and this helps protect these remarkable oysters so that future generations can savour them too. 
You can enjoy the oysters with lemon, tabasco, pepper, or with any number of condiments provided – all are fresh, shucked right in front of you, and taste absolutely extraordinary.
---
Cured meats are more traditionally associated with some of Britain's European neighbours – prosciutto from Italy, or chorizo from Spain have been common features on dining tables around the world for quite some time now. But Cannon and Cannon want to change that, and they're building on what is actually a long tradition of cured meat in Britain that includes famed dishes such as black pudding and salted ham.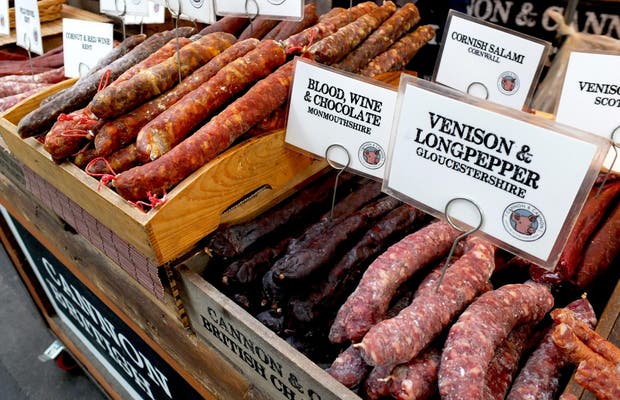 Making the most of renewed interest in locally sourced products, Cannon and Cannon, which was established in 2010 to give the best British meats a new twist, and Borough Market is a great place to try out some of their traditional and innovative flavours. Beginning with just eight flavours of salami, their range now includes over thirty five different products, representing over twenty local suppliers. From the pork sausage with hazelnut and salamis flavoured with garlic and rosemary, to the softer dark sausage infused with chocolate, red wine, and blood (a favourite flavour of Prince Harry, in fact!), you'll be in safe hands as they guide you through an array of delicious and sometimes surprising flavour combinations. 
Cannon and Cannon take their craft incredibly seriously, and truly believe in the future of British cured meats – they even hosted the inaugural British Cured Meat Awards in 2018, where they scooped two of the four major awards, beating over 80 other specialists in the process. With such quality in British heritage meat breeds, being able to sample the best out there at Borough Market is nothing short of a delight.
---
We love showing guests the hidden secrets and marvels that thrive in the quieter corners of this fabulous neighbourhood. Among these treasures is Bird and Blend, one of London's most original and interesting tea shops!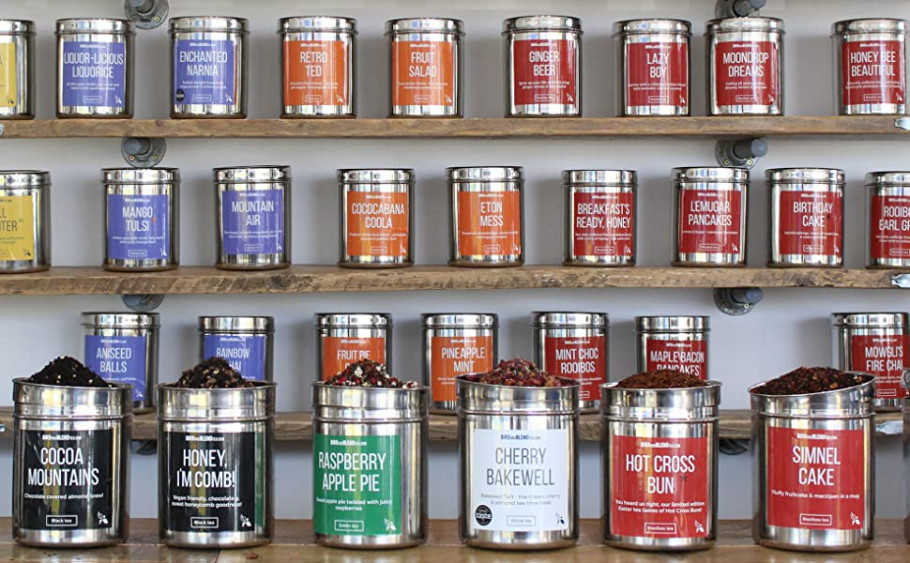 Nobody knows tea quite like the British, and here that heritage is as bold and colourful as ever. Starting as a tiny operation which included packing tea in their university dorm rooms, founders Krisi and Mike have taken this award-winning and independent tea shop to new heights and now boast over 70 blends created by their expert, including imaginative flavours like Butterbeer, Carrot Cake, and Elderflower Prosecco. In Bird and Blend, you'll get to peruse these flavours and more, and come away with a wonderful cup of freshly brewed tea. 
You won't be left to fend for yourself however; the fantastic and knowledgeable team at Bird and Blend always have a few favourites ready to sample, whether it's a hot or cold day! So prepare to try warming brews or refreshing cold-brew blends whatever the weather. If you're looking for a souvenir, Bird and Blend also has a range of beautifully packaged gifts with selections of specially chosen flavours for any occasion. 
---
British audiences might think they are familiar with the humble and reliable scotch egg. For those who have not yet had the pleasure, scotch eggs have been around since the 18th Century, when they were supposedly invented by iconic London store Fortnum & Mason, and consist of a boiled egg encased in sausage meat, which is then breaded and fried. They have become a staple of disappointing picnic lunches, with supermarket-packed versions featuring bland meat, a soggy exterior, and an overly cooked egg.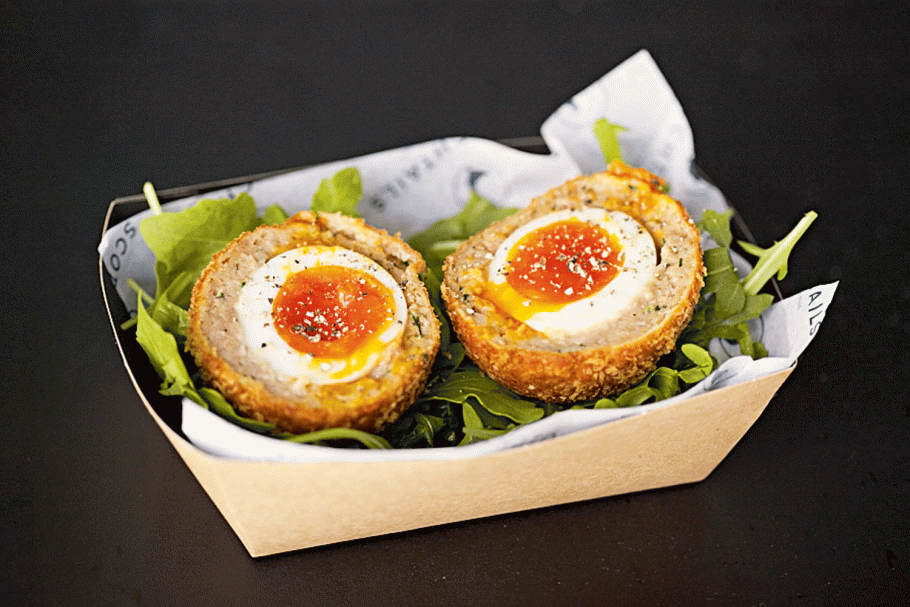 Nothing could be further from the experience at Scotchtails, so if you've been disappointed in the past then we urge you to give scotch eggs another chance here at Borough Market. Scotchtails serve their jumbo-sized scotch eggs freshly fried, so they're perfectly crispy and succulent, with a gooey egg centre. You can get their scotch eggs served alongside sweet potato fries (which are perfect for dipping in the runny egg yolk) and a refreshingly crisp salad – or just devour one on its own! 
You'll also be able to choose from their ever-changing range of specials, which include treats such as pulled pork and minted lamb, as well as the traditional sausage meat. More adventurous scotch egg enthusiasts can try flavours such as black pudding – meat is sourced from the Ginger Pig, a renowned sustainable butcher with a base in the market itself. They even offer a potato and spinach version for the vegetarians among us, which is every bit as sumptuous as the original. 
---
While homegrown produce is what Borough Market is best known for, the location has naturally attracted the cream of the crop from around the world. Jumi Cheese's products all use milk that come from just four dairies in the Emmental region of Switzerland – and these are chosen because of the diet of fresh grass and hay each cow is fed on, giving the milk a distinctive flavour that is preserved by the entirely by-hand processes of both the farmers and the cheesemakers.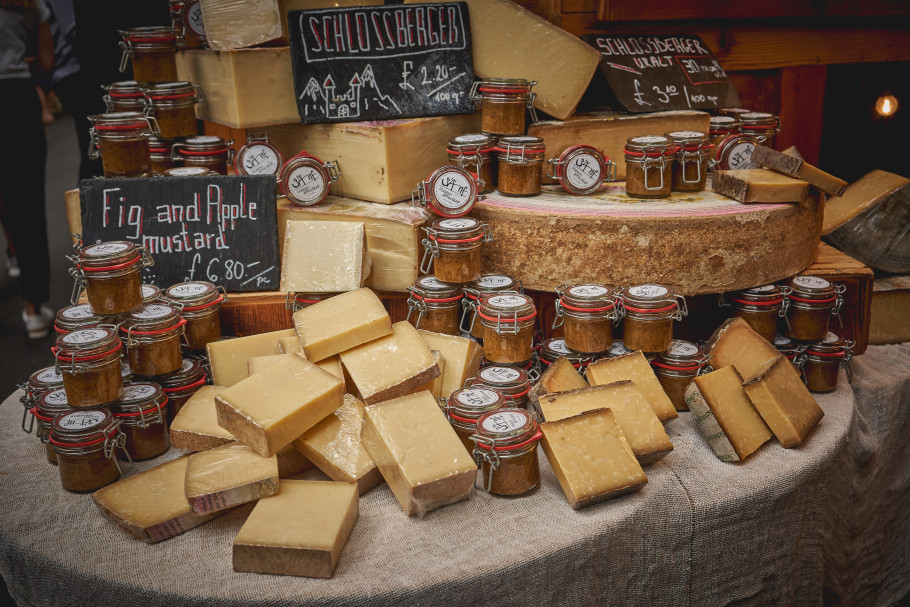 You simply must take the opportunity to try a selection of Jumi's most delicious and interesting cheeses, such as the belper knolle, a hard raw cow's milk cheese that features a mixture of four different kinds of pepper, Himalayan salt, and locally sourced garlic, and designed to be shaved over salads, pasta, or even toast. 
Moving through their range of soft cheeses, such as an incredible truffled cheese similar to brie with deep savoury notes, it would be a shame not to mention some of Jumi Cheese's non-dairy products – their apple and fig mustard and their truffle honey are both ideal partners to their range of cheeses. Better yet, many of Jumi Cheese's offerings travel well, and can make for a perfect gift to take back home with you.
Finally, for the brave, you may even receive an offer to sample the infamous 'Blue Brain' cheese. While the cheese looks (and smells!) like one of the mouldiest cheeses in the world, inside is a dazzling white centre that holds surprisingly mild tastes – a pleasant shock for even the most hesitant of blue cheese eaters! And for those that seek even more extreme cheesy goodness, hidden deep in the precisely chilled cabinets of Jumi Cheese, is the 'Black Brain' – a cheese aged for even longer than the several months its milder sibling gets…
---
The Leaky Cauldron 
Borough isn't just famous for its incredible cuisine – as you walk through the area, you might just get to experience a little of the Harry Potter magic that has swept throughout the world since the boy wizard's literary debut 1997!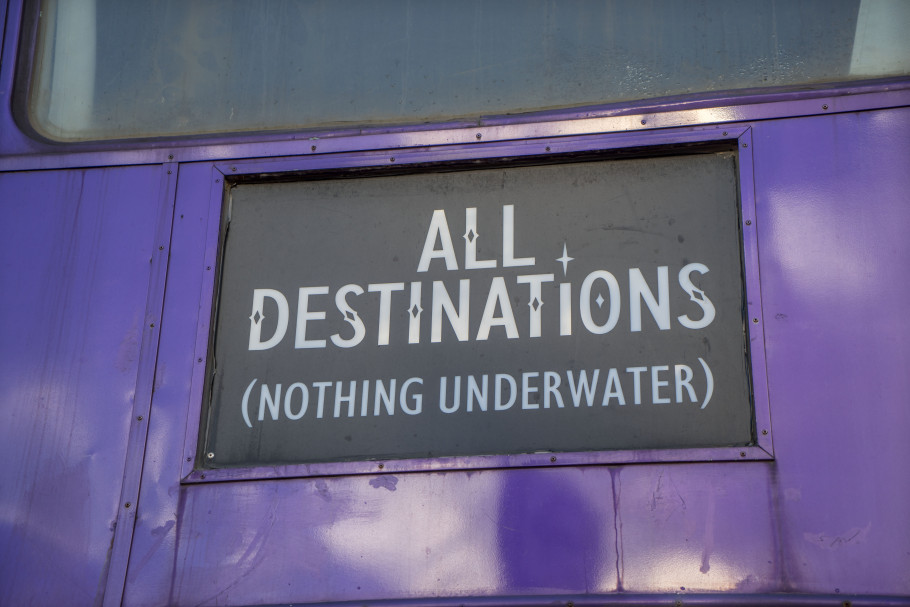 While the first two films in the series created a whimsical sense of elegance in its wizarding society, the film-makers wanted to create a more urban and lived-in environment to match the growing sense of danger attached to the third film and the remaining instalments. With Borough Market's maze of buildings and train arches piled on top of one another, they found the perfect setting for the Leaky Cauldron and Diagon Alley. You can see the arched entrance of the Leaky Cauldron pub on Stoney Street in the heart of Borough Market, and the window just along from it featured as Harry's room after he escaped from the dreaded Privet Drive. And our team will make sure you arrive somewhat easier than the young Mr Potter did, who had to rely on a rather dangerous ride aboard the 'Knight Bus' to get there…
But don't worry if you're not a massive Harry Potter fan – the site is now home to El Pastor, one of the finest Mexican restaurants in the city! El Pastor make all their tortillas in-house, using authentic heritage Mexican corn, and pairing them with fillings both classic and new, all washed down with something from their extensive mezcal collection.
---
Having been well-fed at Borough Market, it would be a terrible shame to neglect proper hydration as you explore! Fortunately, one of our absolute favourite hidden gems is here to the rescue.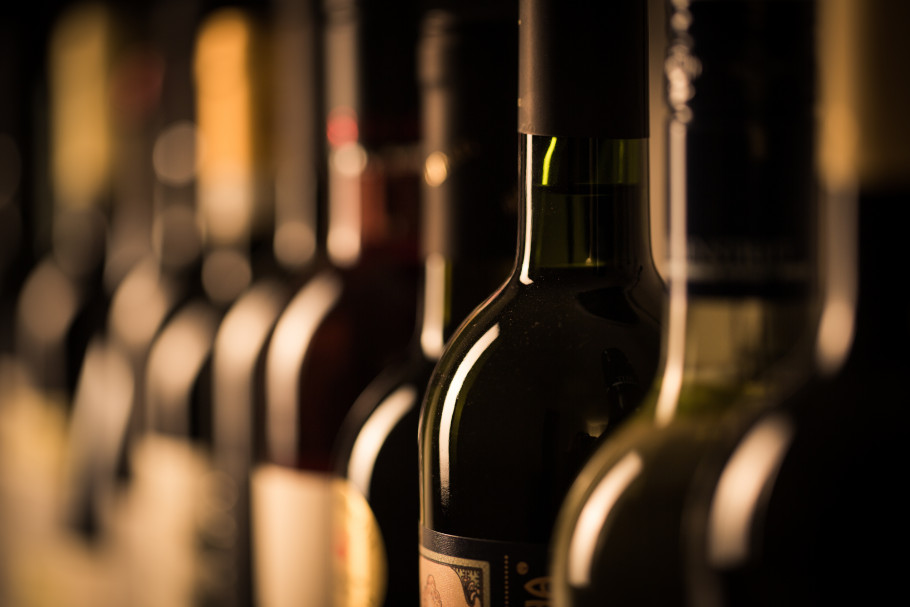 Lant Street Wine has a long and storied history. The building that houses it originally served as a cork warehouse, even earning a mention from Charles Dickens (who lived on this very road in his youth when his father was locked up in nearby Marshalsea Prison for debt) in one of his novels. Nowadays, Ben and his wonderful team of knowledgeable, attentive, and friendly staff help prove Dickens wrong when he said that 'if a man wished… to remove himself from within the reach of temptation… we should recommend him by all means to go to Lant Street'. 
Dedicated to finding the best wines at fair prices, Lant Street Wine is the perfect place to pick up a bottle or two, or just to sit back and try a few choice selections. From warming and fruity reds to crisp and refreshing whites, and delectable rosés, they have it all. That's because of the close and long-standing relationships with smaller estates, enabling them to speak with authority when offering wines that they've actually tried and enjoyed themselves! 
If you needed still more reason to come down and enjoy a tasty tipple, the adjoining space above the extensive wine cellars has now been converted into a proper bar and furniture showroom, thanks to a partnership with British designer Jermaine Gallacher. The buzz about this space has even reached the pages of the New York Times, but don't let the hype put you off – you'll still feel very much part of a well-kept secret as you enjoy your drinks!
---
The Golden Hind
With trains rumbling overhead, and the honking traffic filling up London's roads, it can be easy to forget how much the city has depended on the River Thames as it's grown. So take a minute away from the bustle of the market itself, and take a stroll by the river to witness a testament to Borough's past – the Golden Hind.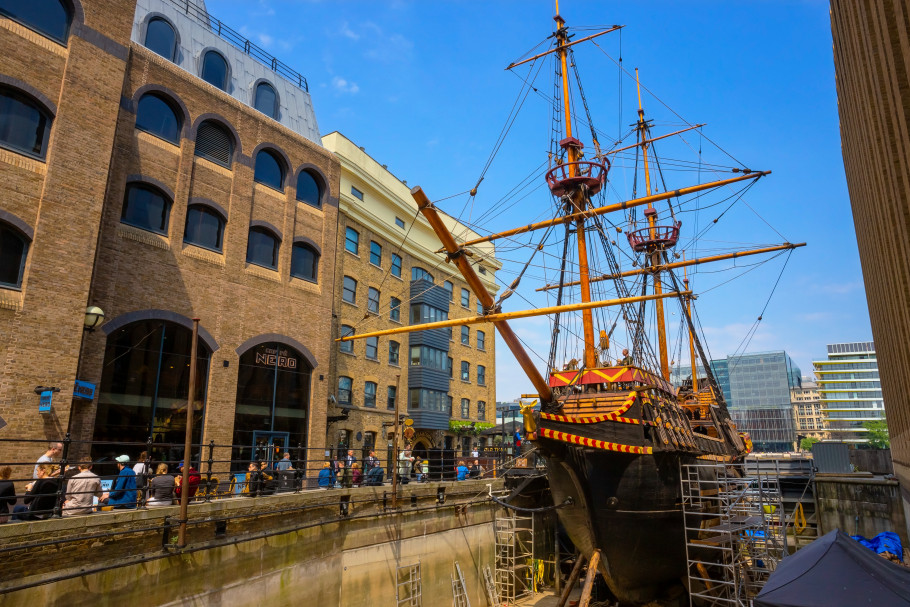 This is an exact replica of the ship in which Sir Francis Drake completed his circumnavigation of the world between 1577 and 1580. Its name comes from Drake's sponsor, Sir Christopher Hatton, whose crest was a golden 'hind' (which is another name for the red deer) – you can even see this homage in the ship's figurehead! It was built in 1973 by traditional methods, and completed her own circumnavigation in the steps of the original since then – it now stands just a few steps away from Borough Market, which would have depended on the exotic spices and goods brought into London by ships like this.
Drake was a 'privateer', which essentially gave him free license to loot Spanish ships and ports on behalf of the English queen, Elizabeth I, while allowing her the deniability to avoid all-out war with Spain. In the Golden Hind, Drake was a notorious force – one Spanish ship he captured off the coast of Ecuador had so much silver that it took six entire days just to load up the Hind with the loot. While the original ship couldn't last forever (it was rotted away by the latter half of the 17th Century), some of the timber that was salvaged from it went on to form a grand chair, which sits in the Bodleian Library at the University of Oxford to this day. Meanwhile, for those casting a wistful mind towards the past, the soaring masts of this grand replica pays homage to the Golden Hind and the age of exploration for everyone still savouring flavours and ideas from around the world today.
---
This is just a taste of the fascinating area of Borough, including its wonderful market. But there's so much left to explore – mass graves around the corner from the tallest building in the UK, unique doughnuts and pastries, and so much more. Which is why we can't wait to welcome you to London and show you the very best that this neighbourhood and city has to offer!
---
10 December 2020